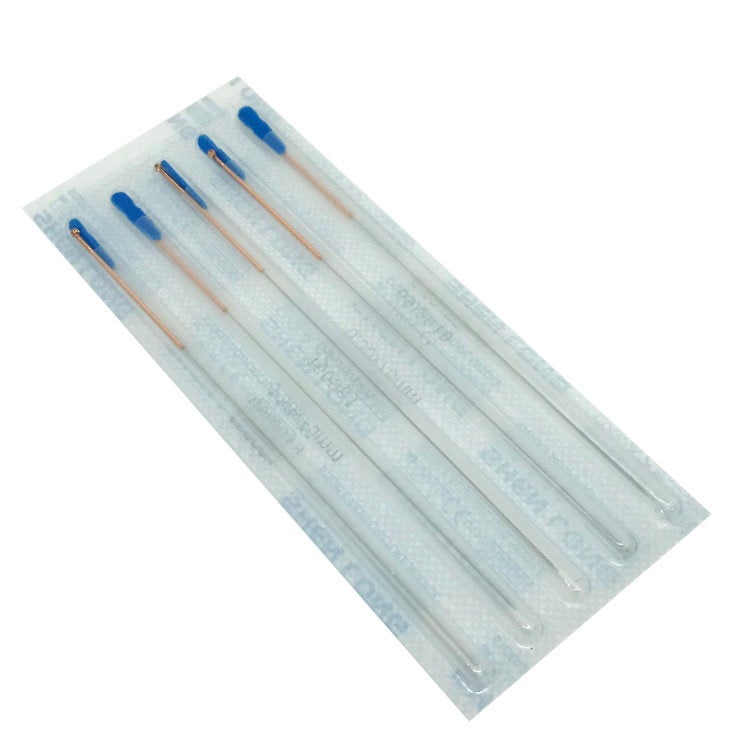 Cleaning Needles Blister 5x 0.3 x 70mm
Available, delivery time: 1-3 days
Short description
Unclog 3D printer nozzles effortlessly with these sharp, flexible, full-metal needles. Designed for durability and heat resistance, they maintain print quality by eliminating blockages caused by impurities. Each needle is individually packed for safe storage. Don't let clogs compromise your prints!
Cleaning Needles Blister 5x 0.3 x 70mm compensates CO2-Emissions equal to 10 times its weight. Learn more
Product information "Cleaning Needles Blister 5x 0.3 x 70mm"
The sharp flexible needle makes loosen clogged residue easy and effortless. The all-metal quality build was specially chosen to withstand the heat of the nozzle and to be safe from melting plastic.
Needle Method
To remove a clog with the needle method an acupuncture or hypodermic needle is required. The size of the needle needs to be small enough to fit the nozzle. For a standard diameter of 0.4mm, the 0.3mm needle works perfect.
Preheat the nozzle to the regular printing temperature for the material last in use. Be careful, the nozzle is hot and the all-metal construction of the needle conducts heat well.
The goal is to break the blockage and clear the nozzle. Insert the needle from below and carefully move it around. Then remove the needle and insert filament manually from above and & push through.
If the blockage is not yet clear repeat the steps. If this method does not work an alternative is the cold pull method.
Technical Data
Supplemental information
| | |
| --- | --- |
| Tariff Code | |
| Country of Origin | country. |
| Product weight | 0.01 kg |
| Shipping weight | kg |
| Packaging Dimensions | 135 x 52 x 4 mm |
| Shipping Restrictions | |
| SKU | 2901 |
| EAN Code | 9120078080047 |
Download Section